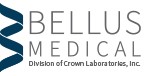 Microneedling
Microneedling uses your body's natural healing response to improve your skin tone by encouraging the production of collagen and elastin in the skin. We perform this treatment using the state-of-the-art SkinPen® tool, which creates hundreds of microscopic channels in the skin. Once your skin heals, you can enjoy a complexion that looks healthier and more youthful.
At TwinCare Family Clinic & Aesthetics, we are highly experienced in performing microneedling treatments and offer a full range of skincare options to help you look and feel your very best.
Is Microneedling right for you?
Microneedling can be an excellent choice for women and men who want to:
Treat skin concerns including acne scars, fine lines and wrinkles, and even stretch marks
Improve skin tone on the face as well as the neck, chest, stomach, arms, hands, legs, and back
Allow skincare products to penetrate into the deeper layers of the skin for maximum effectiveness
Microneedling is one of our most versatile treatments. If you'd like a younger and refreshed appearance, we can develop a personalized treatment plan for you after reviewing all of your skin concerns.
About the Microneedling treatment
In most cases, a series of microneedling treatments each spaced a few weeks apart will be necessary to achieve your cosmetic goals. Deep wrinkles, advanced aging of the skin, acne scars and stretch marks generally require more treatments than more minor concerns about skin tone or quality. Each treatment lasts around 30 minutes depending on factors such as the extent of damage and the size of the area treated.
Most of our patients experience little discomfort during this treatment and we will work closely with you to help you feel as comfortable as possible throughout. For a few days after treatment, you may see mild to moderate swelling and redness in the treatment area. We will tell you more about what to expect after treatment during your consultation appointment.
Microneedling Results
Many people treated with SkinPen will see healthier looking skin very soon after their treatment appointment. The skin in the treatment area will continue its natural healing and rebuilding process over the course of several weeks, with subsequent treatments building upon the results of prior treatments. Final results may not be achieved until several months after your last treatment appointment.